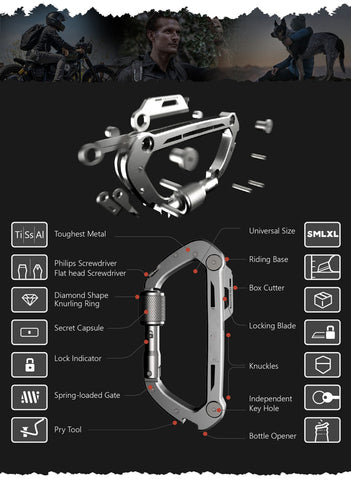 The Minimalist Utility Carabiner
Refining a carabiner by carving material out to build the most-used utility features, adventurers can do more with less.
EDC (Every Day Carry) is about adapting your gear to your needs. Striking a balance between utility and ease of carry means a lot of choices between tools to get everything just right.
The quick and easy way to maximize the utility of your EDC is with a minimal carabiner but with the most-used essentials.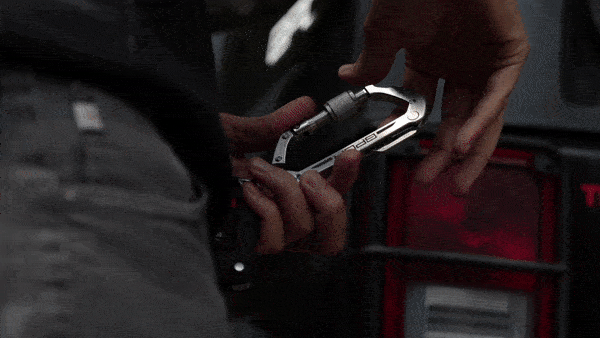 Carabiner function display: