Do you think you deserve better shoes? Yes you do.
"They're so well-crafted, you'll give them to your grandkids" 
"Crafted for The Bold and The Limitless. For Those Who Want to be Indestructible. For the Survivors, For The Fighters, For The Brave, For The Courageous, For YOU!"
Attention: 70% OFF and FREE shipping ends at midnight!
Sprain ankles, Achilles tendonitis, Plantar fasciitis, shin splints, blisters are common injuries in tough working conditions from flimsy shoes
This Indestructible Military "Battlefield Shoes" is not your typical day-to-day shoes. They are built with the toughest materials in the planet to withstand any kind of damage dealt.
They are called "Battlefield Shoes" because they are made for the battlefield. 
Even nails won't be able to break through the shoe. You also don't have to worry about water going in because they are water resistance!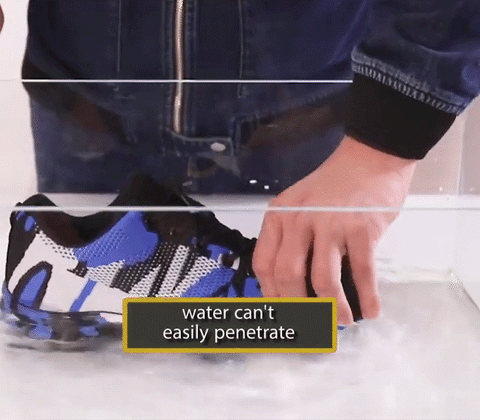 Made with an Anti-slip sole with anti-smashing features, it pretty much guarantees that your feet will be safe under any circumstances when you put these on.
Because they are shaped just like a trendy running shoe with a unique military twist to it, it can be used for your everyday life and also outdoor activities like hiking, hunting, and camping! 
Perfect for tough working environments
Made to last a lifetime (Or we will send you a new one)
Water resistance - (Your feet will hardly get wet again)
Pierce proof base to prevent nails from getting through the shoes
Protects your toes with a hard plate on the front of the shoes
Unisex
THIS ITEM IS NOT SOLD IN STORES, SO GET IT WHILE SUPPLIES LAST!
UPDATE: Due to the huge increase in social media attention, we're running extremely low on these, so hurry and order before it's all gone.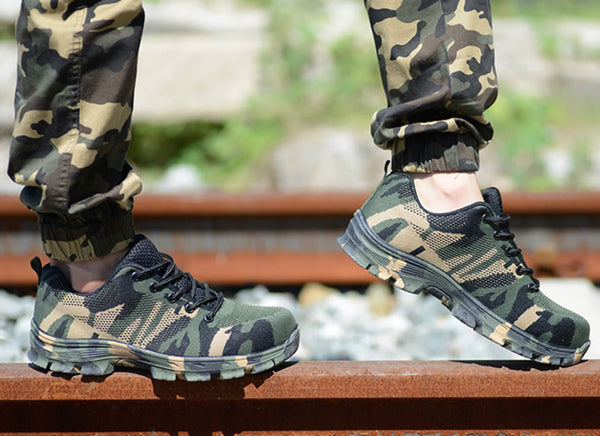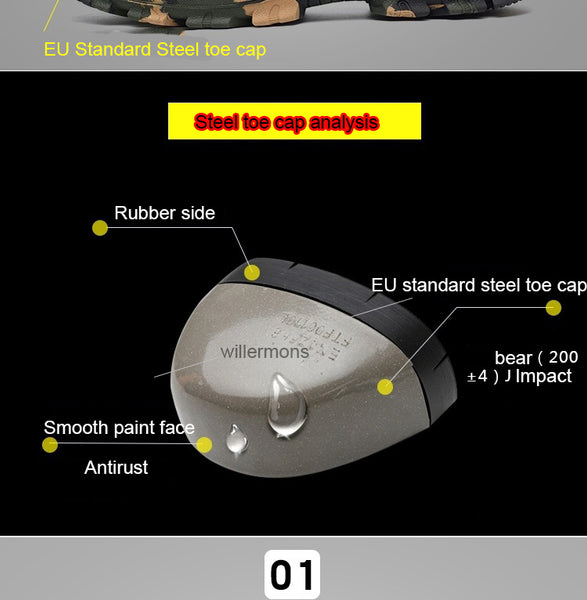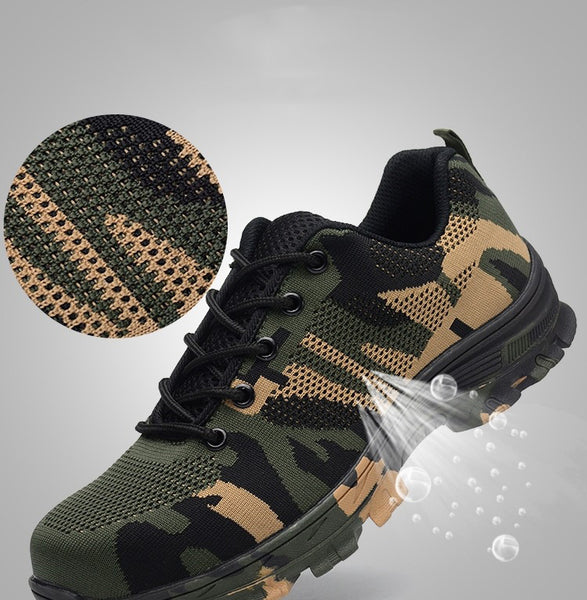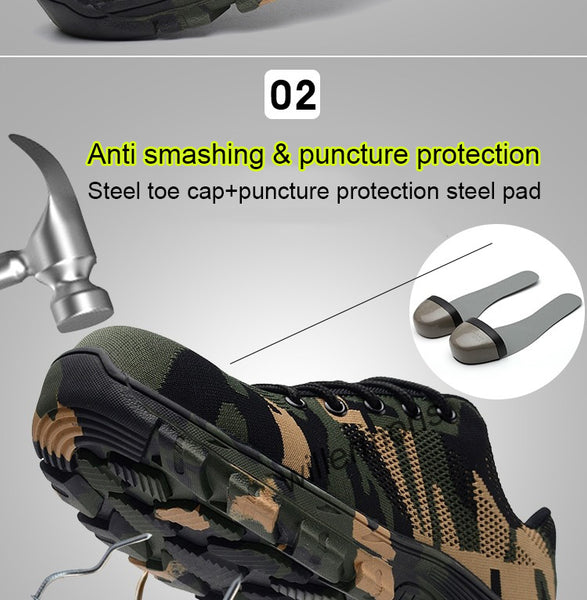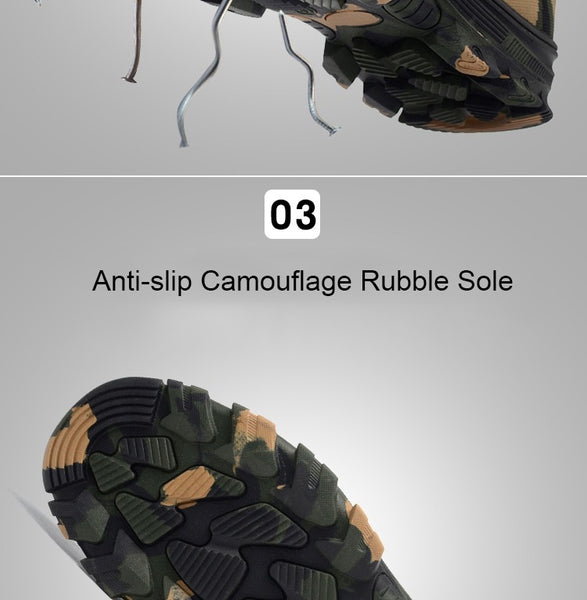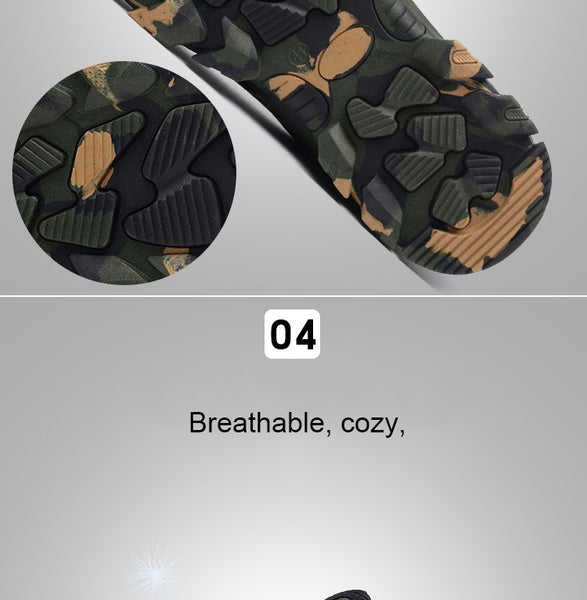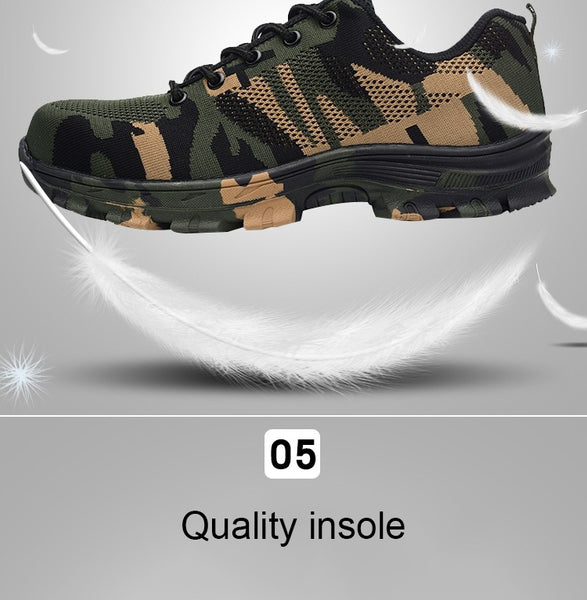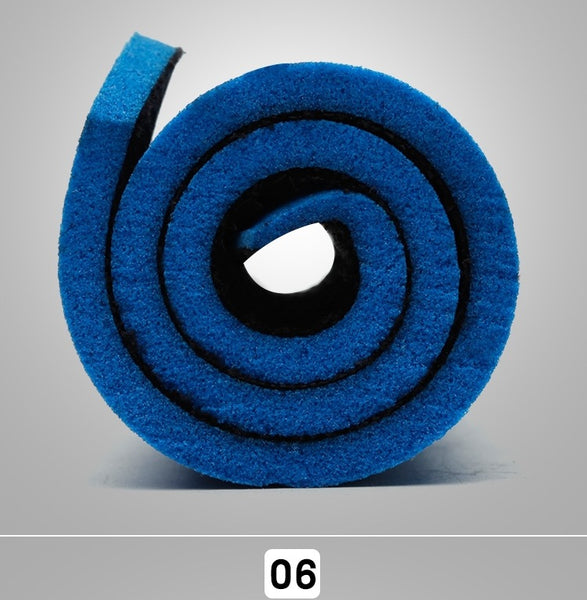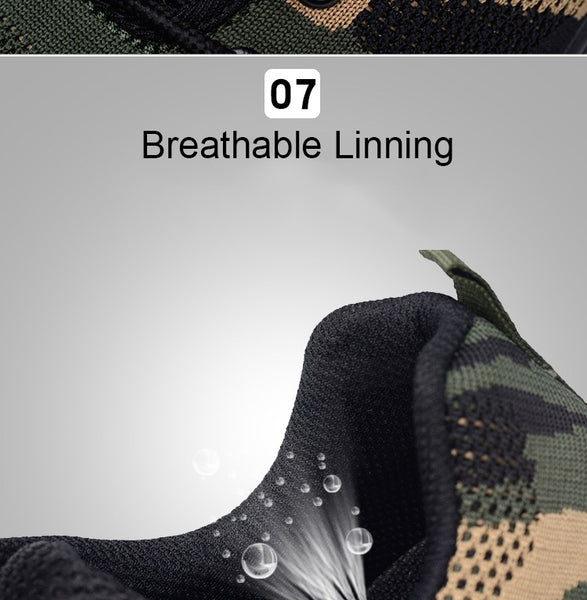 MEN UNISEX SIZE SHOE CHART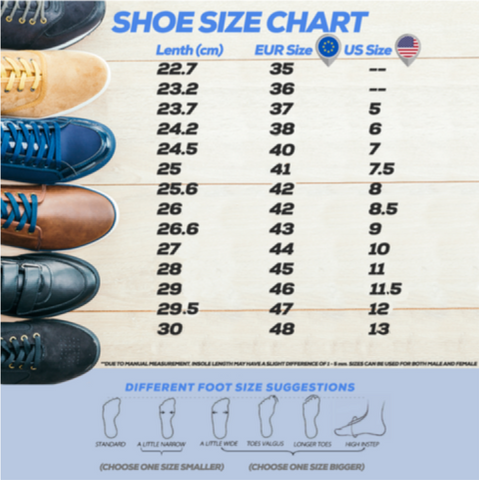 Specifications: 
Item: Indestructible Military "Battlefield Shoes"

Package Weight:

 

1.1kg (2.43lb.)

Package Size:

 

30cm x 30cm x 15cm (11.81in x 11.81in x 5.91in)
🌎 Worldwide Shipping ✈
---
Worldwide Shipping - We offer worldwide shipping from our international partners!
🔒 100% Risk-Free Purchase 🔥
---
110% Satisfaction guarantee
We always strive to leave our customers 100% happy after their purchase - If you have any issues, you can always contact our 24/7 support team at support@oakbayshoes.com

Our Guarantee - Didn't receive your item or the item was damaged? Maybe it didn't meet your expectation? We will replace or refund you! Please read our FAQ PAGE for more information.
Buy with confidence - Don't like what you've received? No worries! You can return any unused product 30 days after arrival for a full refund.
EASY & SECURE CHECKOUT
SSL Secure Checkout - We are using SSL technology so you can have your peace of mind while shopping.
Easy Payments - You can pay with your Paypal account, or with your Credit Card, Master Card or American Express.
Click on "ADD TO CART" to get yours now!